I'll let you in on a little sneak peek of a DIY project that I actually finished months ago, but since I just started this blog, you wouldn't have had an opportunity to see it...
The above pic is from my powder room which I'll be sharing with you in an upcoming post. It isn't wallpaper - it's a wall stencil, if you can believe it! It is the Moroccan Dream Stencil from Cutting Edge Stencils.
The great thing about wall stencils is that they can easily be applied to the wall and can also be easily removed when you want a change by simply painting over it. They come in all different patterns, sizes, and uses - borders, murals, allover prints, and even stencils for backsplashes and fabric.
Think about the possibilities! Better yet - let me show you the possibilities!
This birch wall stencil is one of my all-time favourites! This would be so pretty in a nursery.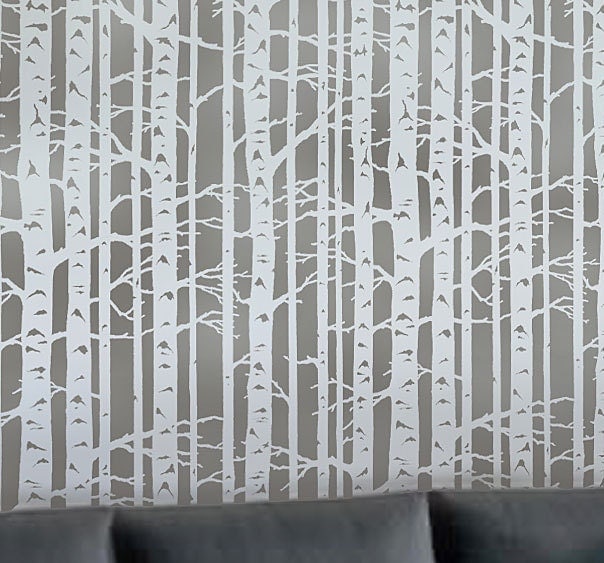 Do any of you have a blank wall staring at you that could use a little help from a stencil?
(I actually just ordered another stencil for our master bedroom. You'll get a chance to see it when I reveal the master. That is, once I find time to stencil).