Have you seen this latest trend in accent furniture yet? Fur stools seem to be in the up and up lately - I've seen them in decor magazines, stores such as Home Sense, and even in blogosphere as DIY projects.
Don't believe me? Here, take a look...
Hannah from the blog Champagne Lifestyle made her own fur stool with just a few simple items.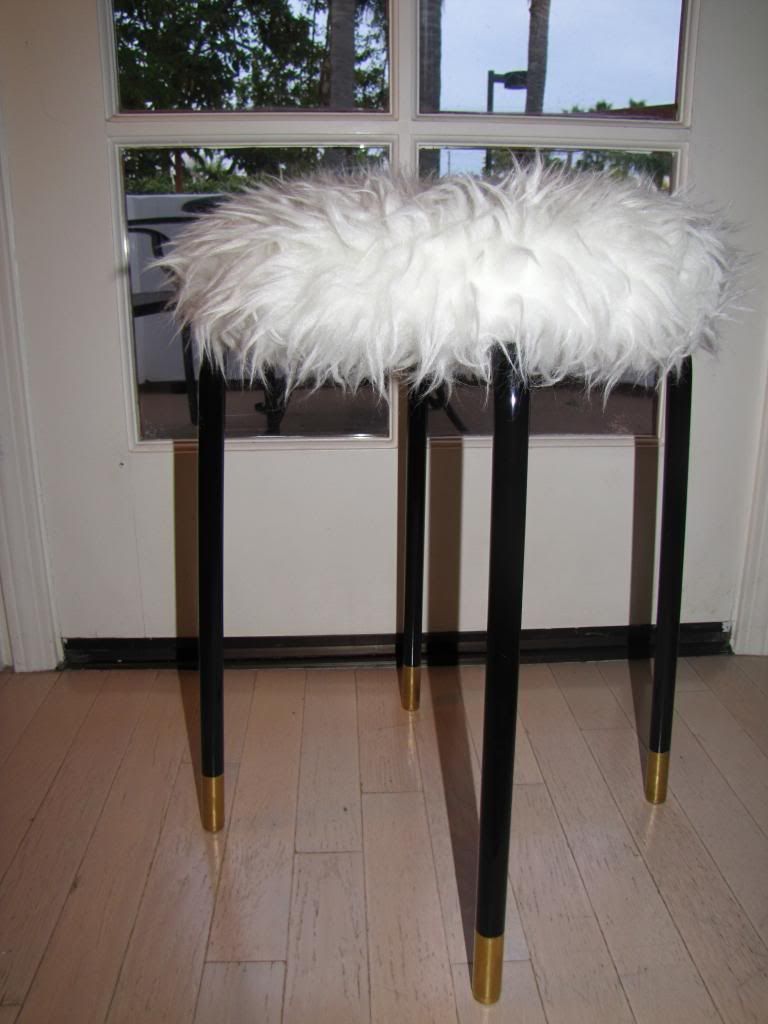 What do you think of this latest trend? I'm thinking it could really warm up a room in these cool winter months. And if not, I'm sure my dog would love to snuggle up on these oh-so-soft perches.